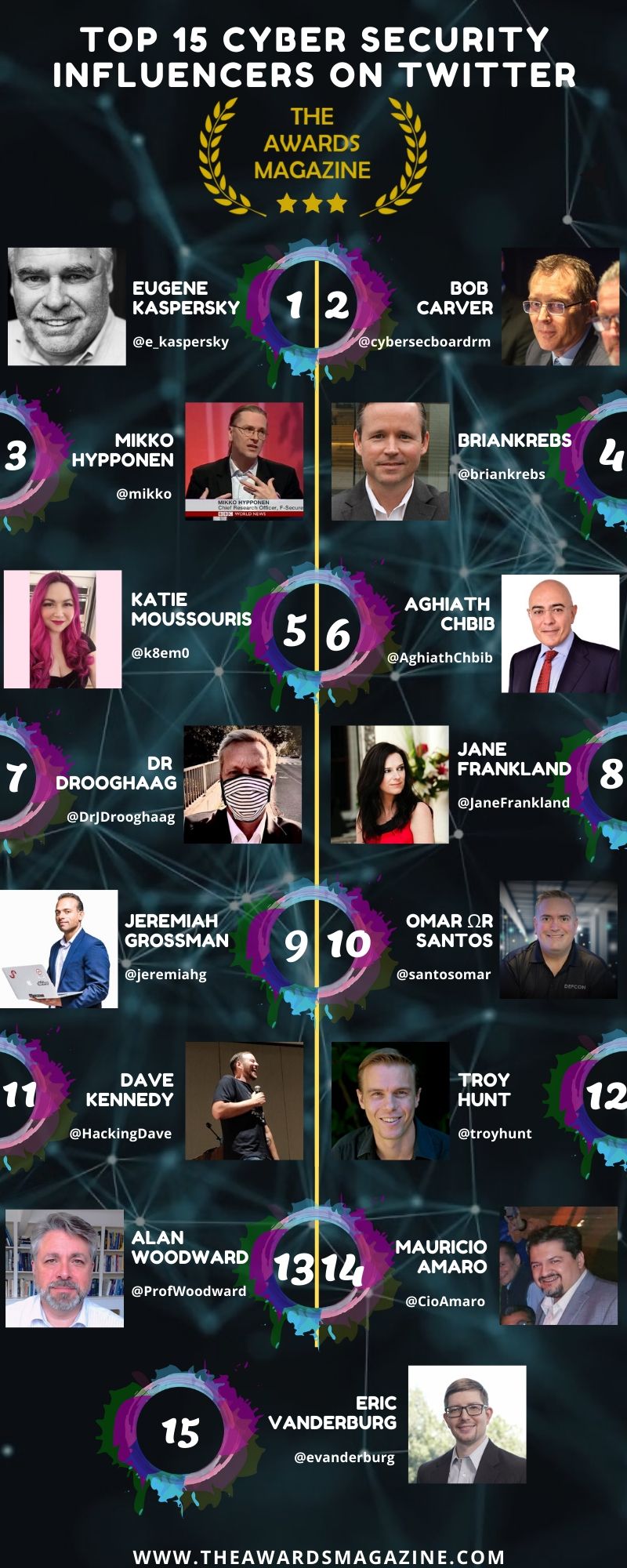 Technology changes the way we are living, and it has an equal ratio of benefits and risks. Cyber Security is one such area where risks are growing in frequency and scale. We have tons of data-pushed on to search engine every day and obviously there will be data risk and outreach – it is really hard to stay up to date in such dynamic space. There is a magic in Cyber Security if you compare with other technologies like Artificial Intelligence, IoT, Data Science, Digital Transformation. Each and everything that is online has risk and it should be protected.
Here is a list of top cybersecurity influencers on Twitter to follow in 2020. They make it their business to rise above the fray. They are real thought leaders, accomplished speakers who are active in the cybersecurity arena on social media channels. Lots of knowledge out there – it is you who should let the knowledge pass through.
Before heading to the Cyber Security Influencers list you can also watch Cloud Computing Influencers, Artificial Intelligence Influencers & Digital Transformation Influencers.
A quick disclaimer: This interesting list of top Cyber Security Influencers on Twitter is completely our own opinions. If we missed someone? Suggest Here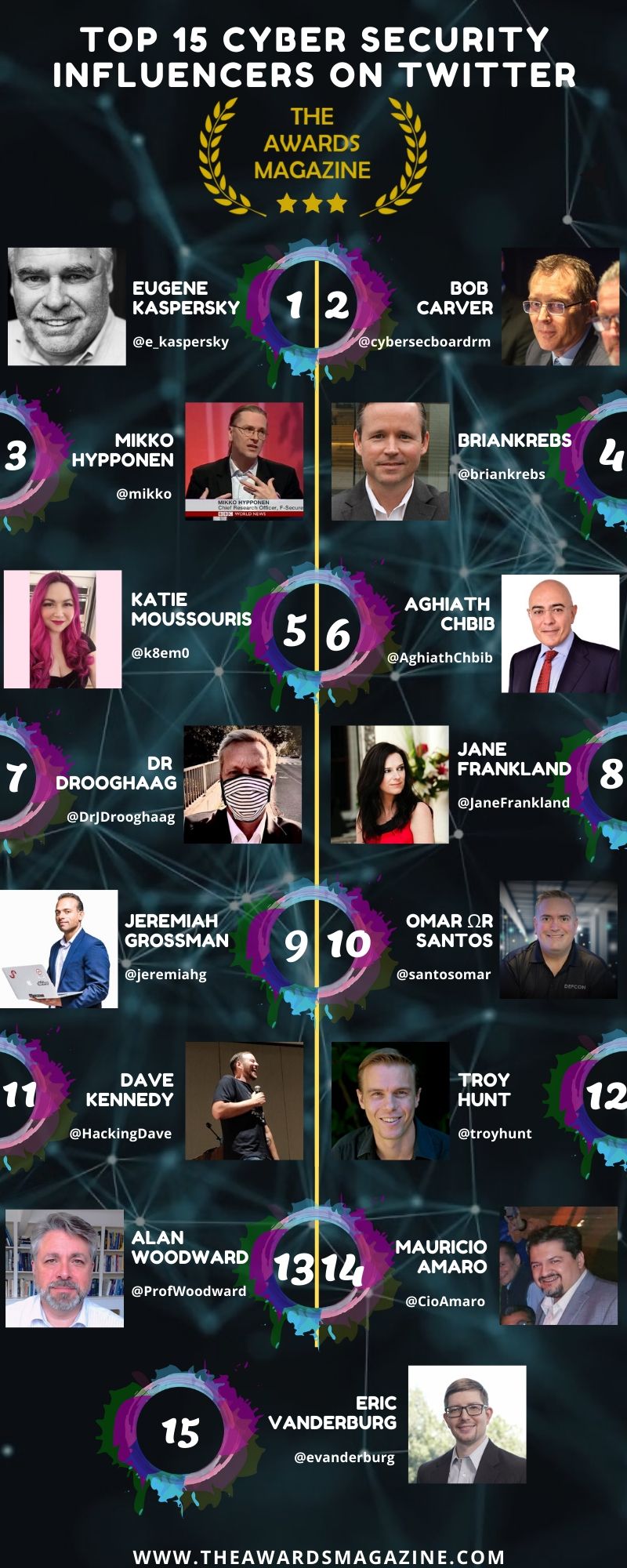 Top 15 Cyber Security Influencers on Twitter – 2020
| | | |
| --- | --- | --- |
| | | |
| | | |
| | | |
| | | |
| | | |
| | | |
| | | |
| | Dr. ir Johannes Drooghaag | |
| | | |
| | | |
| | | |
| | | |
| | | |
| | | |
| | | |
| | | |
Do you think we missed someone? Suggest Here